Facilities
At Lidiko Lodge the guests are given a holistic stay.

The lodge, is surrounded by abundant gardens, rich in colours and fragrances, the sparkling waters of the pool invite you to take a dip and refresh. Do bird watching from your own private patio or the outdoor lounge. Feel free to read a book from our library. We offer A laundry service, an Honesty Bar in the main lounge, Free wi-fi, on-site parking, and booking of all activities.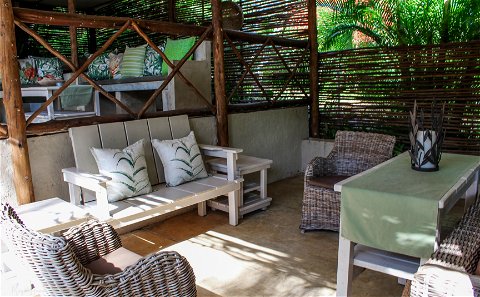 Outdoor lounge
With winter being hot and summer even hotter in Zululand, the best place to cool down, to chat with friends, read a book, check social media or do birdwatching, would be our outdoor lounge.
This lounge always has a breeze and therefore is  smoking friendly.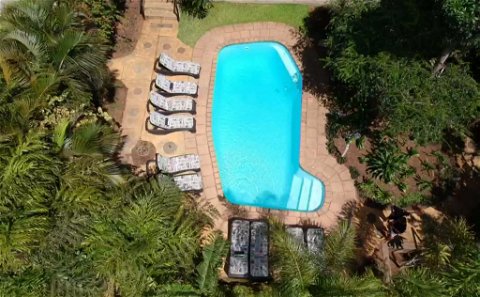 Swimming Pool
The sparkling pool is the ideal place to cool of on a hot Zululand day or perhaps to take a moonlight dip. Return home with more than just memories of St Lucia: return with a tan! Relax and sunbath on the comfortable deck chairs and enjoy our gorgeous all year warm weather.
All the rooms, save for the family rooms (which usually accommodates small children) are built around the pool area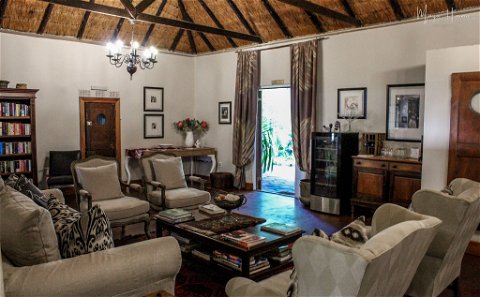 Indoor lounge
The indoor lounge (adults only) which also houses the small library and honesty bar, is ideal to curl up with a book on a rainy day, browse the internet or have a drink with friends.
As child friendly as we are, we do feel there should be an area where adults can converse, have a drink or curl up with a book. This is the only area at the lodge reserved for adults only.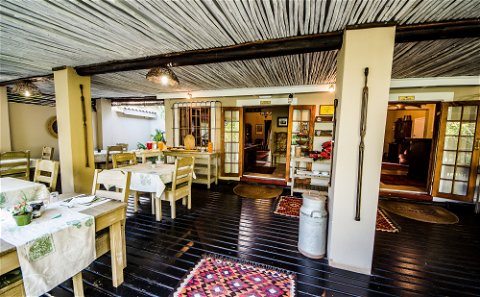 Deck
The dining deck, is ideal for families to play board games (we have a number of board games available from reception), have a drink or just enjoy overlooking the lush and bird filled gardens of the lodge.